I haven't contributed in some time, I have been in deep with the winter build/family/work etc but anyway here I am now!
So lets get into it, im going to try and recap what has happened over the last 3 months to the car as interestingly as possible although that will certainly be a tough feat!
I had a clear style in mind when i received the nissan. A style which is a bit marmite to some people especially in the drift community when people look at the usability of a drift car and its ability to function/drift correctly without hinderance. My style vision for the car is starting to become more popular here in the UK but is quite well embedded in the USA and Japan in certain circles.
The wheels came up for sale on the driftworks forum, they were in 18×10.5 et-24 and 18×12.5 et-10, now those who find theirselves reading them specs will instantly understand the need for the origin 55mm front wings. they're an aggressive fit on any car.
Next up was the Dmax type 3 kit, myself and Lewy have spent alot of time adoring the US fitment scene (not the static fitment scene but more rather the drift fitment scene) with Tandem of Die (see image) being a huge inspiration of mine. Lewy predicted the return of the hovercraft kit many moons ago and was definitely spot on, we both agreed if were going to build these cars lets go all in and do it properly! We've both dabbled in the realms of Sbody (depression) glory and I have spent time attending drift events as both a photographer and driver so I understood the importance of style from the get go, its what the sport is all about after all (and having a good time obviously!)
Tandem Of Die
Justin Shreeve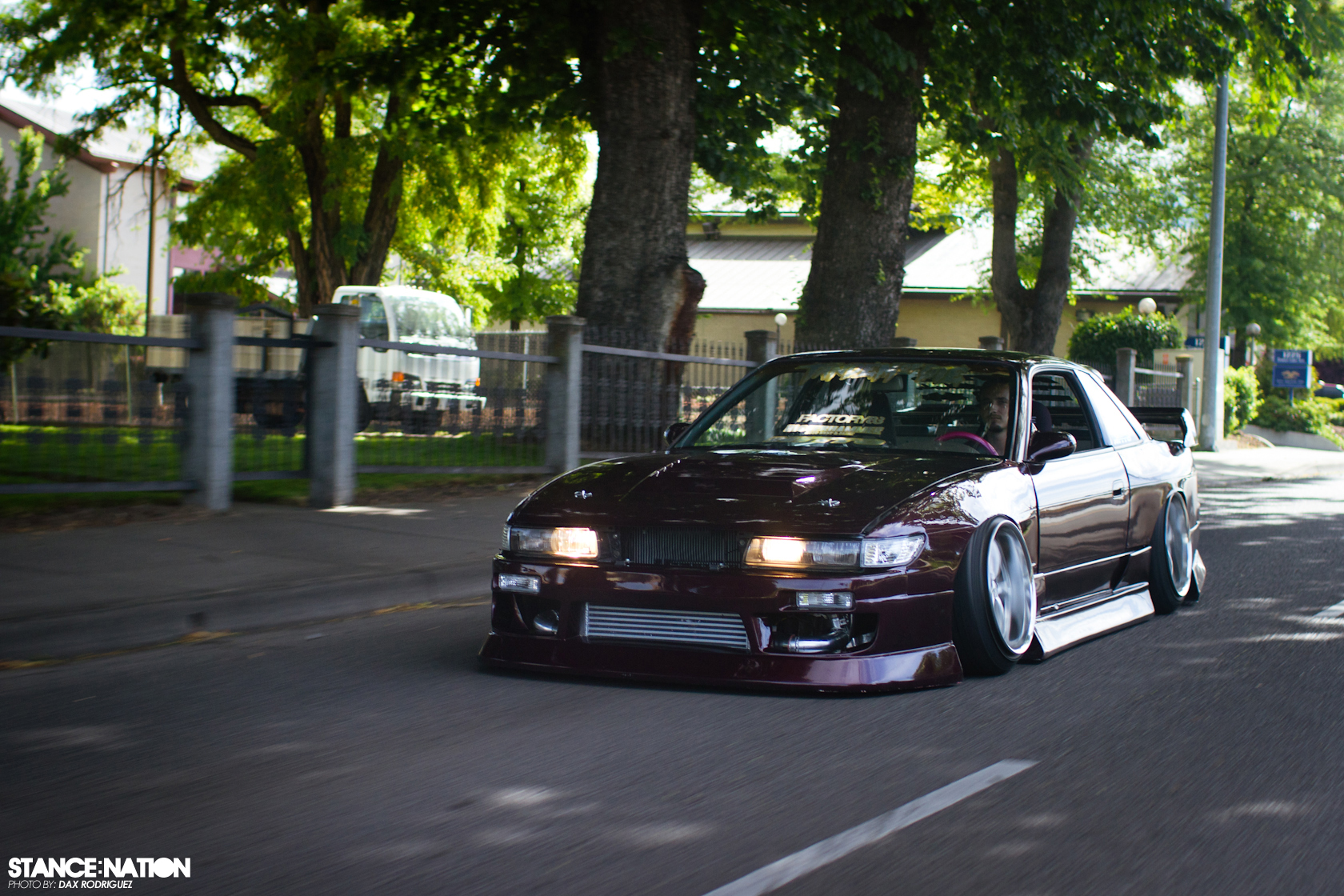 Low Origin
Alex Law

Colour choice
Colour choice is a huge decision on a build. I wanted my car to stand out from the norm, but there is a fine line in standing out and looking a prick. it seems there is an underappreciation for people that change the colour of their car to something different but something that also works, its still a vital part of representing your own style.
I chose to vinyl wrap my car, regrettably… a task id never even attempted before, luckily sean had wrapped his 350z (white) before and had also helped wrapped phils old v8 soarer too! so i knew that it wouldnt look completely shit. I ordered a sample book from a vinyl company and began hunting but i already had an idea what i wanted the car to look like.
I chose Hexxis HX20RGRB (glitter red) a nice classy dark red with something to draw your eye in the summer sun!
I had no idea how ridicously hard this colour would be to capture in a photograph, sometimes it looks pink…. or orange… and the glitter is difficult to pick up too without some intense sunshine! Im still happy with it but we're currently in february and the sun rarely appears this time of year.
This is the section i thank Phil and Sean for helping with the wrap! Thank you guys so much! I would, without a doubt, never have been able to wrap the car without you guys coming over at night and weekends to get it done!
There are still a few areas that require some tidying but all in all its 95% wrapped. It has its imperfections but for a homebrew job im happy with it!
Fusebox Relocation

I had my front arches tubbed to accomodate me wide front wheels and ridiculous japanese steering lock kit the car came with but with such work came consequences, I could not mount the engine fuse box anywhere in the engine bay! So that went into the car, again I did the electrical work myself and encoutered some issues (I wont go into detail) and frustration ensued.
eventually the car was running again… and I did some mileage to test things out but ended up forgetting I had not blocked up the grommet holes in the wheel arches and got water in my electrics!
Luckily the ecu was not damaged and with help and motivation from another friend Matt we got it sorted!
So where is the car at now?
Well basically, apart from fitting the rear toe arms and getting the geometry done its ready for its first event! Unfortunately I (like many others) missed out on the spring matsuri outer paddock tickets for saturday of the drift matsuri. This event was my deadline for having the car ready and surprisingly it is ready early. Im currently undecided what my plan of action will be for events now, Teesside are running a drift day the same weekend I might try and attend or I may try and get to the next available day just to get out and shake the car down and then go and spectate the matsuri, I dont have the skill or balls to attempt the infield track time at rockingham just yet!
Whats next for the car?
I need to get the ride height settled where i am happy (front and rear need tweaking a bit) the toe arms on the back need fitting and finally a geometry. Thats it, for now.
Here is a selection of photographs showing the progression of the car since my ownership.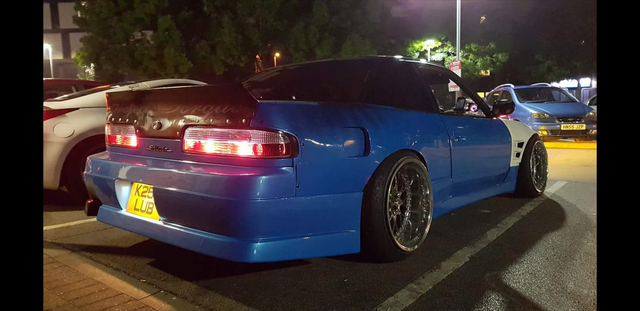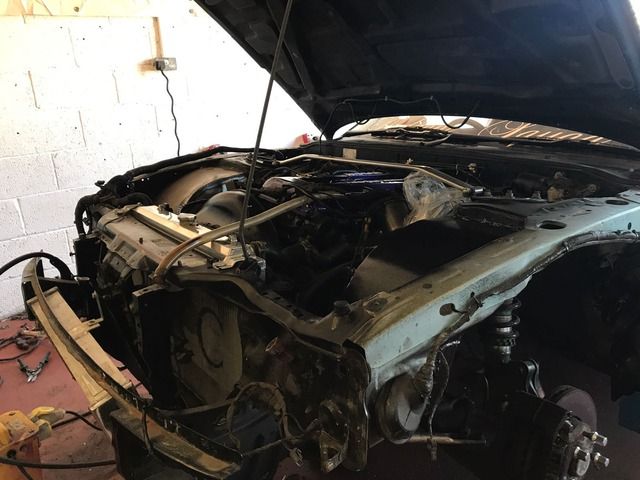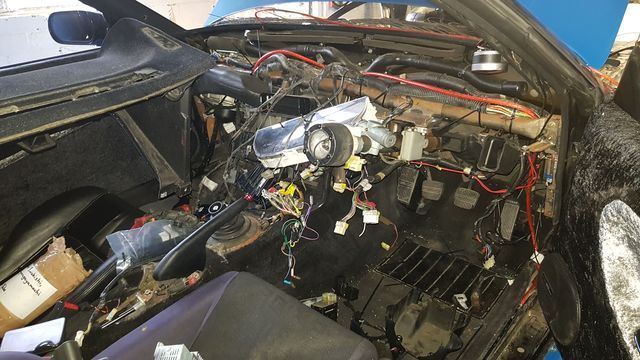 Stay tuned for Lewy's write up!